About Me
Hiya I'm Tonya! I'm an avid psper, have been for a few years and finally have me a blog that I've been working on slowly getting stuff added to. I started writing tuts and recently started making masks and templates. I LOVE to see creations you've made with my things, if you'd like to email me please do so at aquaspinner@gmail.com ................................................. My TOU are as follows: All of my items are personal use only NO Commercial Use, please do not share (distribute) my stuff in groups, just send people here to grab please. ♥ Tutorial writers, if you wish to use my stuff in your tutorials, of course I am honored! You're more than welcome to use my stuff in them, I only require that you link to me and send people here to grab the goodies that you are using in the tut. ................................................. Hope you'll enjoy what I have for ya and thanks for stopping by. ♥
View my complete profile

Cluster Frame TOU
Thank you SO much for being so interested in my cluster frames. I love that you enjoy using them.
However I do have a request, please do NOT credit me as the cluster frame on your tags. Although I assembled it, I do not believe I deserve any such credit. If anything, please list Scrapkit by, (assuming you didn't add other bit by a different designer to your tag of course). I'd prefer not be given credit for simply assembling the cluster frame. Thank you ♥

Tuesday, May 2, 2017
Welcoming Hungry Hill to her new home at Mystical Scraps!!!! That's right the ever-amazing Hungry Hill now has her beautiful scrapkits available exclusively at Mystical Scraps, and I just couldn't wait to get creating for her, so I have made this tag using her amazing scrapkit called Always. The magic of spring is in the air, the beautiful blooms are giving their fragrant glory all around and sparkle of fairies have come to rest here to enjoy spring's awakening. This kit was so magical that it has inspired me to write a small tutorial even!
..............................
This tutorial was written by Tonya of Tonya's Temptations on 5/2/17 in PSP X9, however any version should work fine. Any resemblance to any other creation out there is purely coincidental and unintended. Please do not copy my tutorial either in full, or in part, or claim as your own.
Okay now that the disclaimer is out of the way, let's get creating!
You will need Always scrapkit by Hungry Hill available for purchase at Mystical Scraps here.
I am using the art of Zindy Nielsen, this particular tube was purchased at her store here, do not use without a license to do so.
Filters that I used are:
Screenworks (Lace Screen)
Xero Clarity
Mura Meisters Copies
Toadies What Are You
- Open a new canvas size 700x700, this may be big, but you can always re-size and crop later if you like smaller tags.
- Paste Frame 4 into canvas, click inside of the frame with your magic wand tool and expand by about 10. Add a new layer underneath and grab a paper (or more if you like to blend). Invert your selection and paste onto canvas underneath the frame. I used Paper 2, and then I added 2 other papers on top of that, Paper 9, and Paper 11. Delete the excess on each of the layers so none of the excess shows around frame. On Paper 9, I changed the blend mode to Luminance (Legacy), and on Paper 2, I changed to Luminance. Blend modes are your friends, play around with settings to get the effect you like best.
- Close off the background layer, and right click on your image you are working with and select Copy Merged, paste underneath the frames and papers and apply a gaussian blur of 5, apply Toadies What Are You. A little tip, make sure that your background and foreground are set to white, otherwise you may get some funky glows and edges you do not want.
- I pasted the Leaves element behind the frame, re-sized down to about 40% and then duplicated and placed a few of them around the outside of the frame, see my tag for reference. I just placed them until I got the effect I liked manually, to give it a fresh springy look. Once happy with placement merge the various leaves layers together, and I applied Xero Clarity to them so that sharpened since we re-sized and arranged.
- Paste Flower 7 and re-size down to about 30% and I applied Mura Meisters Copies with the following settings, if you do not have the filter, you can also manually place to get the effect you want:
- Apply any other of the gorgeous elements behind your frame and leaves background, I chose to put Doodle 2 and duplicated and mirrored and flipped to the other side, just arrange to your liking however, I also used the Glitter Spill and move around to wherever you want to have it peek through to add just a little extra sparkle to your creation.
- Above your Muras effect, I pasted Light Effect 1 and then I used Flowerpot and duplicated a few times, as that was under the frame but above the other pretty elements to add a bit of flower design to your creation, once you are happy with how you have it arranged, I merged the flowerpot layers together. Above this I then put Light Effect 2 - downsizing a bit and then duplicated and flipped, duplicated again and rotated by 90°, duplicated again and flipped and mirrored, you should have 4 copies of that element, after I placed them how I wanted, I merged those layers together to keep everything tidy.
- Place your tube on the top copy and position to your liking, after I did this, I then placed other elements from the kit to however I thought looked good, there was so much to choose from and with a kit this gorgeous, you cannot go wrong no matter what combination you come up with!
- After I had all of my tag assembled to how I liked it, I closed off my background layer again, and did a Copy Merged so I was getting a copy in one layer of what my tag looked like and pasted it on the bottom of all of my tag. I applied a gaussian blur of 5 to it and downsized by 85%. The reason for this is so that the next step doesn't go over the edges and get cut off. I then applied Screenworks (Lace Screen) to that layer. The effect was rather pretty to it, so I moved it up and to the left a bit, duplicated, and moved over to the right, place them however you like for the effect you are trying to achieve.
- Add any masks you like, they are not crucial to the tag with all of the other effects we have already done, that is mostly personal preference. I used a few masks in mine by
Moonbeams & Spiderwebs
, I adore her masks, hers are one of my go-to sites!
- At this point make sure you add your drop shadows, to whatever preference you have, I change mine up throughout the tag as that tends to add a little bit of depth to the creation.
- Re-size your tag at this point and crop any of the excess off. I usually will add a layer at the bottom, flood fill with a dark color so you can see any sparkles and such being careful not too crop any shadows off so we don't have any jagged lines on ending creation. Add your credits after re-sizing so they are as clear and readable as possible.
- Add your text on it at this point, and adding in any effects you may like to do to your text.
- Save as a png and voila we are done! I hope you found this painless and maybe learned a tip or two. ♥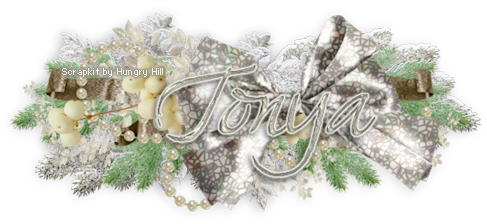 Labels